Through the Family and Faith program, parents – as the first educators of their children – are invited into a deeper and more intimate relationship with the person of Jesus Christ.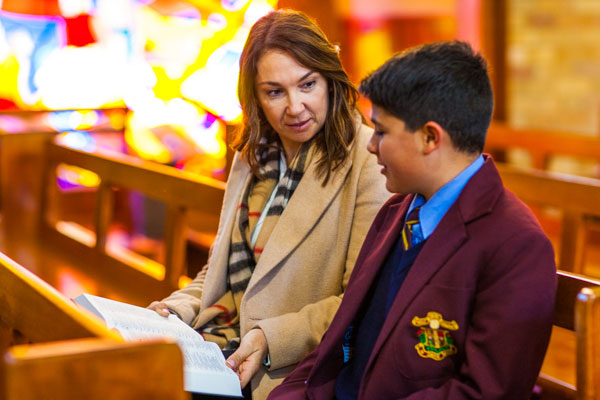 Since 1891, Holy Cross has continued in the proud tradition of the Patrician Brothers. We are focused on creating a culture of respect and hospitality by placing Catholic Religious Education at the heart of our mission.
At Holy Cross Catholic College Ryde, church and community life are intertwined. We take a holistic approach to spirituality by focusing on creating a positive, inclusive environment where boys are inspired to serve others.