Our Catholic school is part of the Catholic Church. We work in partnership with our local parish and priests in order to enrich the spiritual life of the students, staff and families of our school, especially through the celebration of the Sacraments.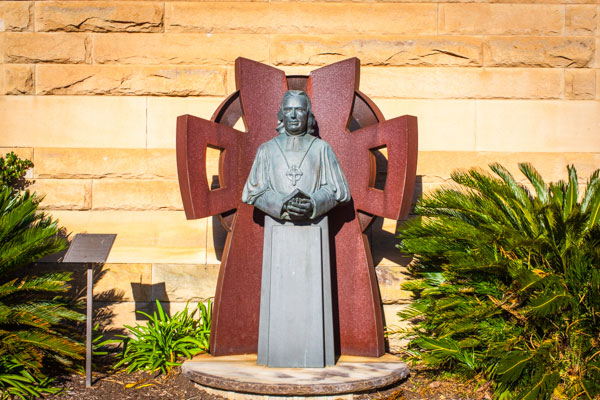 Holy Cross College has a positive and flourishing relationship with our local parishes. In partnership with our parishes we strive to deepen our students faith through regular prayer, worship and reflection. Each year, the college invites students to return to their local parish for our 'Back to Parish' day. 
Our relationship with our local parishes is further strengthened in our facilitation of the Holy Cross Sacramental Program including Rite of Christian Initiation for Adults. In addition, the college in partnership with our parishes offers students many opportunities for ministry including training for Extraordinary Ministers of Holy Communion. The college provides opportunities for students to receive the Sacrament of Reconciliation and our celebration of the Eucharist each Wednesday morning is a parish mass and a shared celebration of our mission as followers of Christ. 
The college's Mission and Identity Team strives to develop meaningful and transformative faith experiences for our community and includes our college chaplin, the parish priest of the Ryde-Gladesville Catholic Parish, Fr. Greg Morgan along with his assistant priest Fr. Stephen Drum. The college's liturgy coordinator and youth ministry coordinator are members of this team and forge connections with our students and their parishes and the wider church.