Holy Cross College enjoys the benefits of magnificent school facilities and grounds –
the product of over one hundred and thirty years of continuous improvements.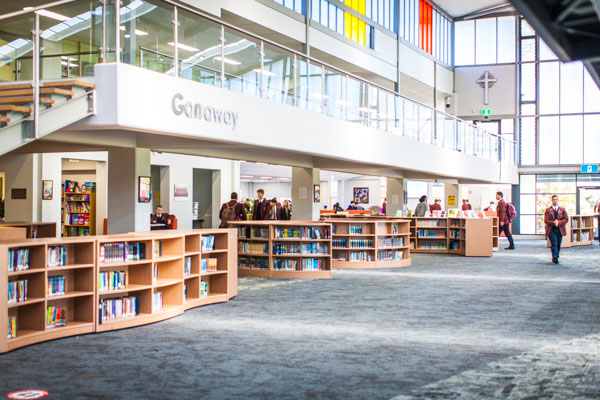 Cardinal Gilroy Library and study centre
A state-of-the-art flexible learning precinct that reflects the best of contemporary teaching and learning practice.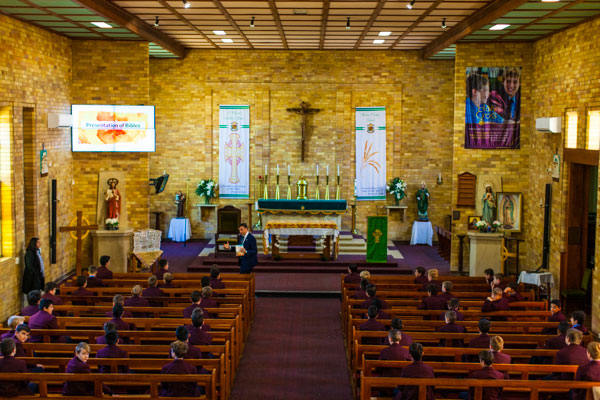 Chapel
Located at the heart of the college, our chapel is a registered war memorial built in 1954 to commemorate and honour our former students who served.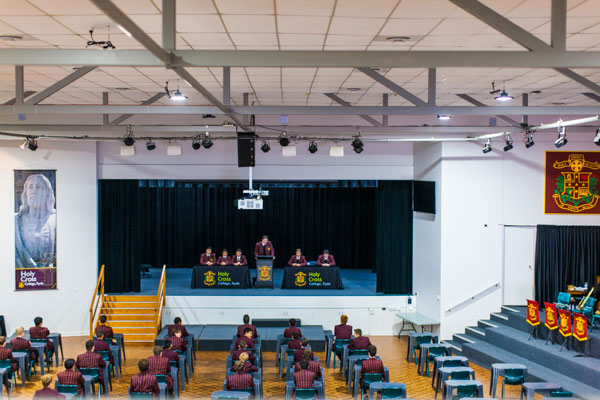 Patrician Centenary Hall 
Built to celebrate 100 years of Patrician Education, the Patrician Centenary Hall is the location for many of our community events and celebrations.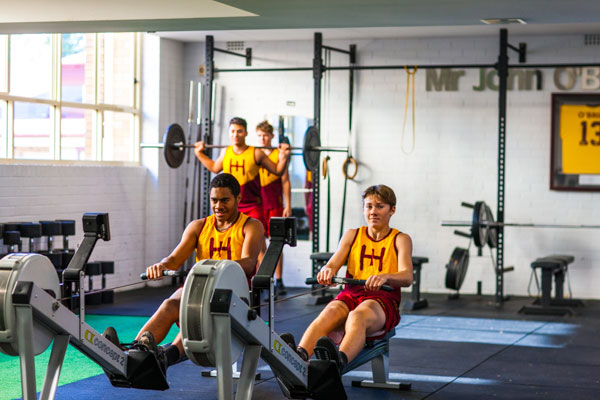 Gymnasium
Students have access to a state of the art cross-training facility providing opportunities to develop their strength and cardiorespiratory fitness. This is utilised in PDHPE and by the many college sporting teams.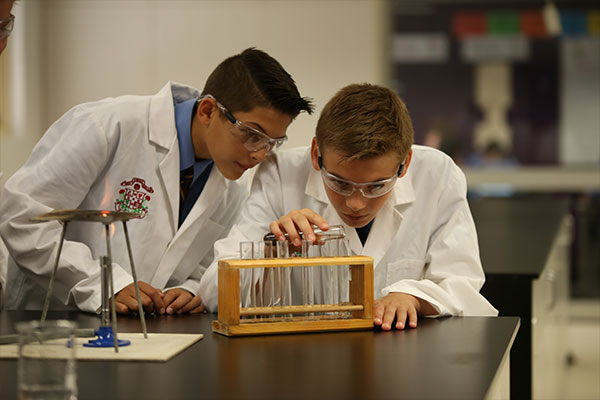 Science laboratories
The college boasts five purpose built science labs catering for our Science Extension, Chemistry, Physics and Biology students.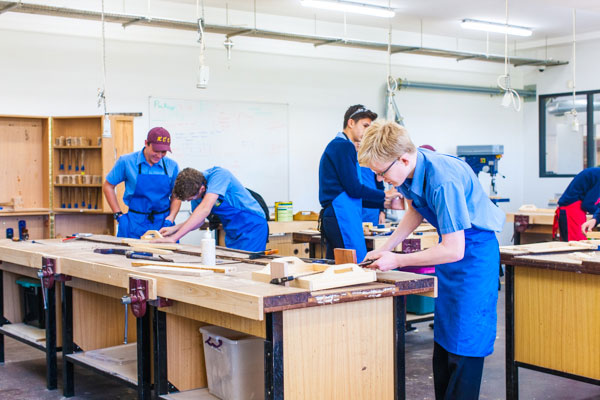 Patrician Technology Building (TAS and VET)
Incorporating four workshops, industrial kitchen and a design lab complete with 3D printing / fabrication facilities, and CNC routing, the Patrician Technology Building provides for our successful stem and engineering programs. 
Landscaped grounds and gardens
Ten hectares of landscaped grounds and gardens offer a multitude of opportunities for students including; all weather tennis, basketball courts and cricket nets; two rugby league fields, soccer field and cricket pitch.