Providing a range of co-curricular opportunities is important to us because we value each child's individual skills and interests, and we want to give every opportunity for students to grow and further their potential.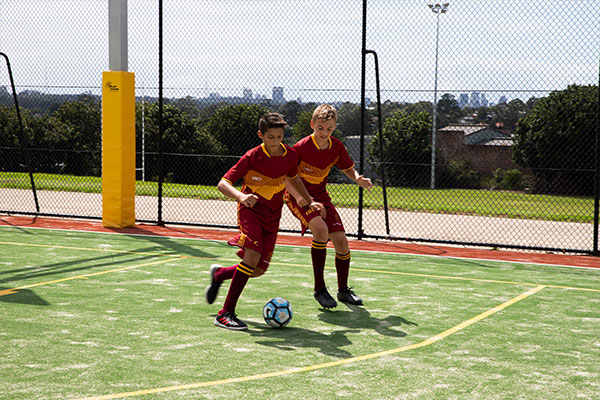 Sport
Involvement in sport at social and competitive levels. In addition, a clearly defined representative pathway is available to gifted sportsmen, giving them the opportunity to reach their potential at regional, state and national levels in a variety of sports. Many Holy Cross sportsmen have represented their state and country at schoolboy level in recent years.
Duke of Edinburgh Award
The Duke of Edinburgh Award scheme runs concurrently from Year 9 with the college cadet program from 2022. Click here for more information.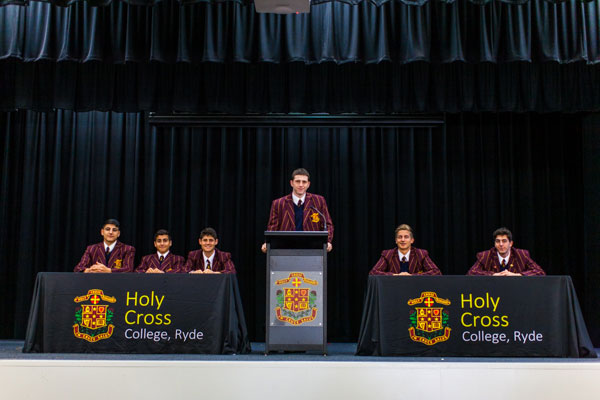 Debating and public speaking
Debating and public speaking are fun, exciting and challenging events. Every year, the college competes in the CSDA Debating and Public Speaking competition as well as local oratory competitions. Students and teams in each year group compete against local schools to make it to the finals. Holy Cross College has a proud tradition of success and many students have used this opportunity to develop leadership capacity.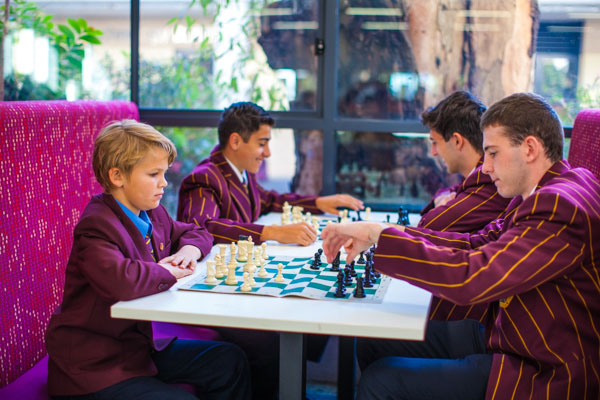 Chess
Holy Cross College takes part in the NSW Junior Chess League Northern Region competition along with newly formed Sydney Catholic Schools competition which allows competitors to interact with chess players from a range of other schools. The college has the opportunity to host the competition throughout the year which provides the boys with an opportunity to compete, socialise and showcase our Patrician culture welcome and hospitality.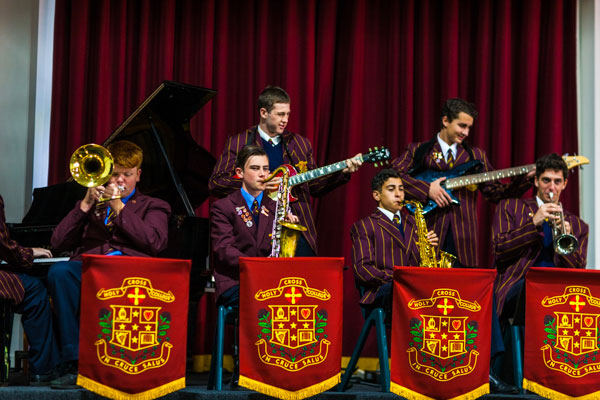 Band
Holy Cross College has a long and proud Band tradition stretching back though the history of the college. Acting on the latest brain development research, from 2022 we will take the next step in developing the skills and talents of our students through the inaugural Br Mark Ryan Instrumental Band Program. All Year 7 students are given an instrument and tuition and participate in the Beginner Band. They also have the option of continuing on in Intermediate Band or Senior Band, both of which have had great success in recent years in the Ryde Eisteddfod, the Sydney Catholic Schools Eisteddfod and the Granny Smith Apple Festival. They also perform at assemblies, the college open day and go on tours of the local primary schools.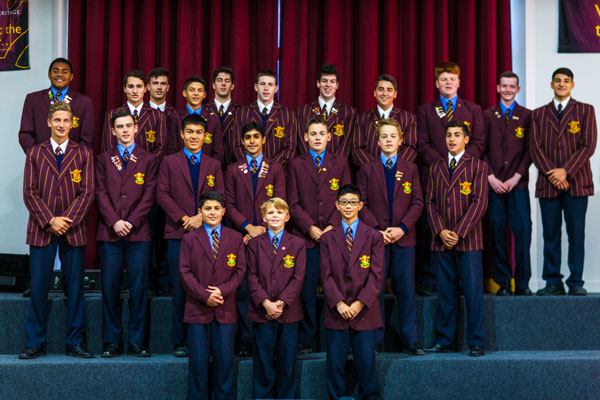 Choir
Holy Cross College is a school that sings! At every assembly and mass the whole student body raises the roof with their combined voices in a joyful demonstration of school spirit. Students who wish to develop singing skills further have the option of joining the college choir, a mixed year group ensemble which rehearses once a week to prepare songs to lead the college for liturgies as well as perform a wide range of repertoire for college assemblies, open day and the Sydney Catholic Schools Eisteddfod.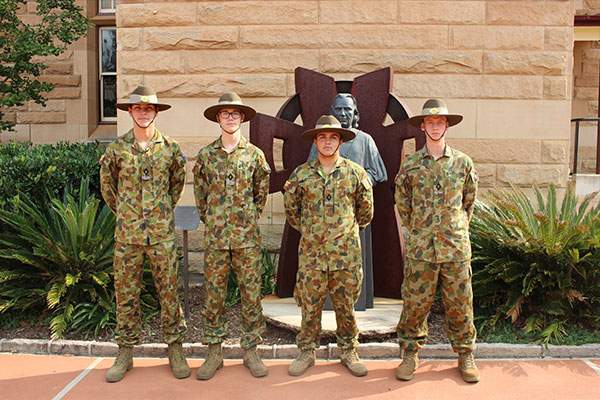 Cadet Program
Holy Cross College is proud to be a member school of the Australian Army Cadets (ACC); a program that is at the heart of the college's tradition as far back as 1909. Our college is the only systemic Catholic school to offer a school-based Cadet Unit in NSW.
Taking part in this program, provides opportunities for our students to develop self-confidence, resilience, leadership skills, self-reliance, teamwork, respect and discipline while at the same time challenging them in ways that other extracurricular opportunities seldom provide. For more information click here.