Central to the religious life of the school is the person of Jesus Christ who came among us 'as one who serves' (Luke 22.27). Our Catholic school is committed to reaching out to help those in need, through charitable outreach initiatives. All outreach activities connect to the person of Jesus Christ and to the sacraments, especially the Eucharist. Drawing on the Catholic Social Teaching of the Church, we have a deep commitment to supporting a range of charitable organisations, families and individuals in need.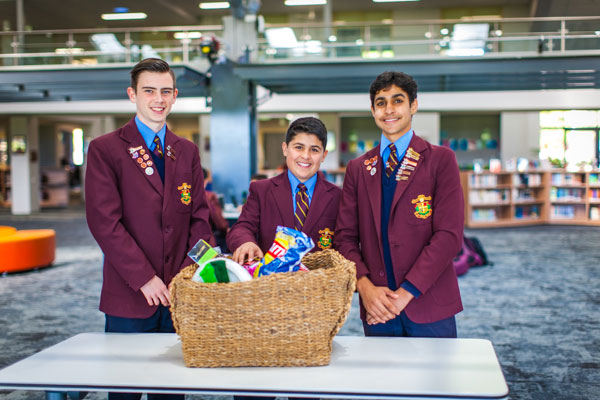 Holy Cross College Ryde is driven to develop young men committed to the love, compassion and justice of the Gospel. As Patricians inspired by the Breastplate of St Patrick, we are called to see Christ in all and encouraged to develop the kind of world envisaged by Christ and articulated in the Catholic Social Teachings. 
The college's Patrician Service Program is a service learning program that enables students to grow from a Catholic faith perspective as people of service and justice. As a flourishing Catholic community, we challenge our students to grow in their understanding of faith, which we believe is not just a personal response to God's love but a communal response to love one another as Jesus taught. 
The college provides a wide range of opportunities for students and staff to engage in outreach and put their faith into action. This includes fundraising for Caritas Australia through Project Compassion and the Patrician organisation the Delany Foundation. In addition, students and staff annually participate in the Vinnies Winter Sleepout, support the sacramental programs of our local parishes, donate items for our annual St Vincent de Paul Christmas Appeal and support the Ryde-Gladesville Parish's Our Lady's Kitchen providing essential supplies for our local community.