Our school provides opportunities for students, staff and parents to know and celebrate their Catholic faith. This is done through the religious life of our school. Members of our community experience a rich liturgical and prayer life, celebration of the Sacraments, faith formation, social outreach activities, and opportunities to share faith with each other and with youth from other schools in the Archdiocese.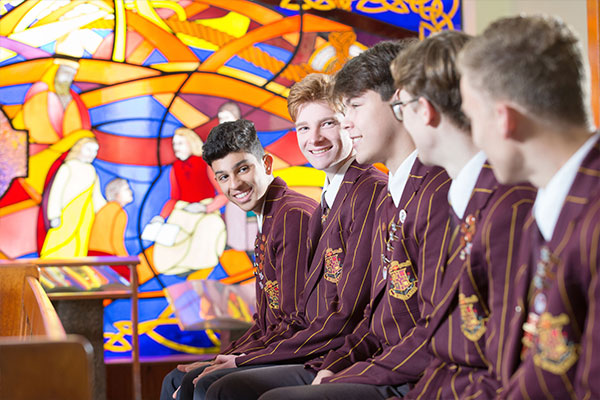 Since 1891, Holy Cross College Ryde has continued in the proud tradition of the Patrician Brothers. We are focused on creating a culture of respect and hospitality by placing Catholic Religious Education at the heart of our mission.
At Holy Cross, church and community life are intertwined. We take a holistic approach to spirituality by focusing on creating a positive, inclusive environment where boys are inspired to serve others.
Guided by our Patrician tradition and beliefs, we provide students with a quality Catholic education. We provide boys with the opportunity to explore their strengths and support them in reaching their potential.